The Sales Office for the Grand Regalia Condominiums is located on the newly developed site in North York. The free standing wood frame building, built on concrete piers, will be moved around the site while the Condominium is under construction. Please re-visit this page to follow the progress of this unique building.
Architect: Peter Turner Architect Inc.
Designer: Alex Chapman Design Ltd.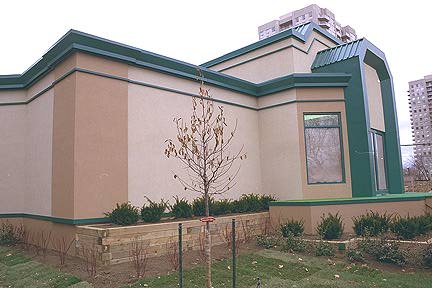 Front of Sales office facing Doris Avenue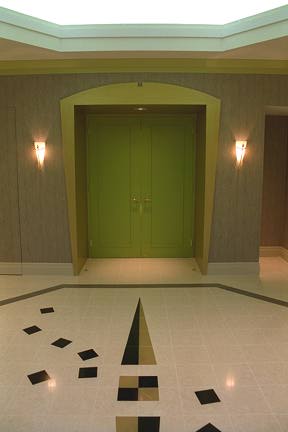 Reception, Marble floor with custom inlays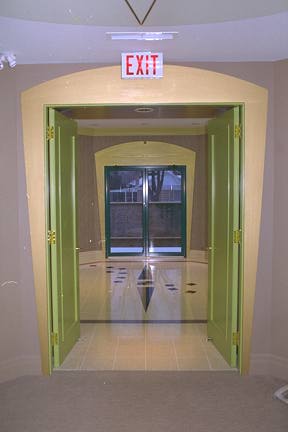 Reception, Marble floor with custom inlays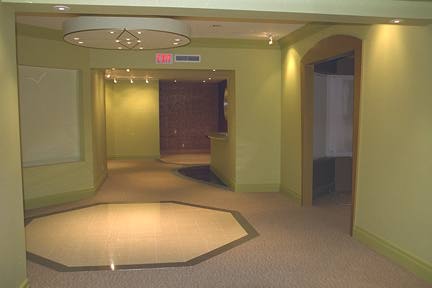 Marble inlay floor where a model of the future condominium building will sit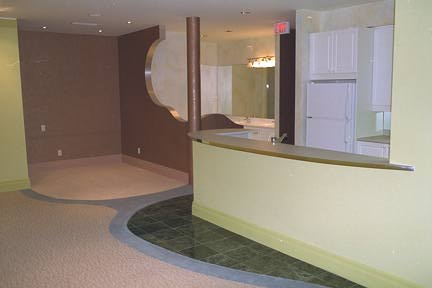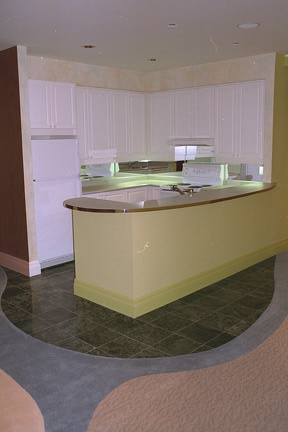 Model Kitchen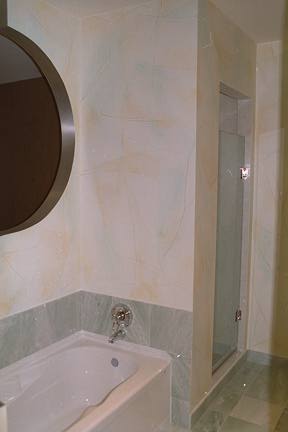 Model bathroom